e338 is an epic collection of personal work by Loïc Zimmermann (VFX Concept Artist on Thor, Iron Man 3, True Grit & more)
This 152-page book is a complete collection of the personal art of Loïc e338 Zimmermann. Offering a unique insight into the life of a multi-talented French visual artist living and working in Los Angeles on superhero films such as Thor: The Dark World and Iron Man 3, it is lovingly packed with insightful articles on his creation processes spanning concept art, 3D, digital sculpting, photography, mixed media and more.
Please take a moment to check out our vision behind this book, as well as the exclusive rewards that we have cooked up with Loïc to say a massive THANKS for your pledges...
As well as a stunning art book, it is also designed to be an inspirational guide for artists and art lovers alike, including tips on how to be proactive as an artist, how to problem-solve design challenges, as well as offering insights into his personal creation techniques - and this stuff is gold! Great care will be taken over the design and layout of the images and articles to ensure the art has the room it needs to breathe, while still satisfying your desire to devour an immensely rich collection of art.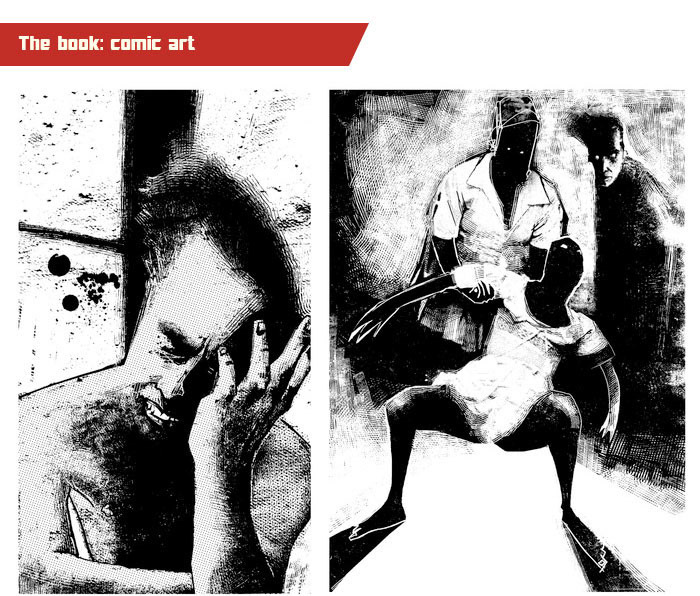 Exclusive to this 'art of' book is Loïc's most recent Binaural illustration series, which features several images of beautiful female characters wearing spectacularly colourful space helmets. The idea for the first Binaural girl originated during several nights of insomnia, and has since evolved into a thrilling series of images - each one sharing fragments of the last. Here is a sneak peek at what's in store...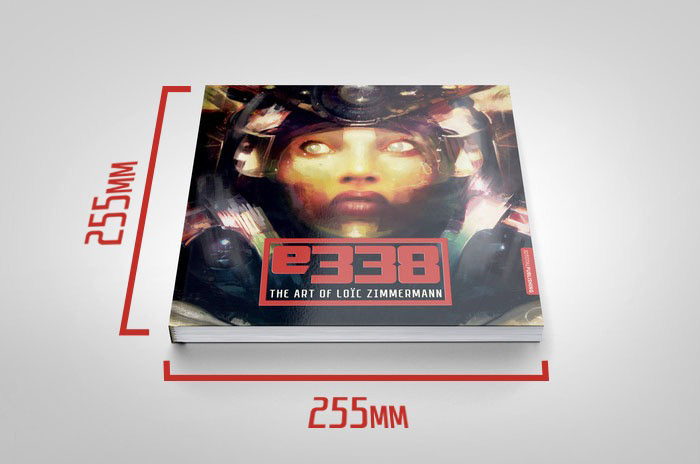 It will measure 255x255mm in size and will be presented in a beautiful slipcase. We are exploring the options with our printers to find the best results for the book cover and the slipcase as we want to ensure it has the right quality for an art book of this ilk. We have already produced books in the past with a variety of cover and slipcase options, so we are confident that we can come up with something awesome for this very special art book.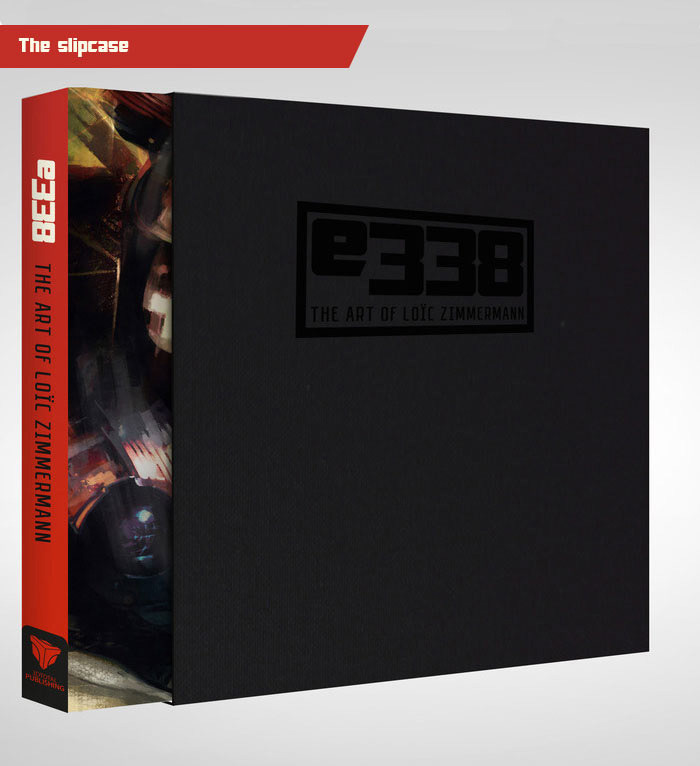 "The pledges we've come up with for this project are a complete extension of the book itself" Loïc e338 Zimmermann
Over the past few months we have been putting our heads together with Loïc's to come up with a range of tiers that offer something for everyone to enjoy, including:
a signed and numbered certificate inside every book plus your name printed inside the book itself. Become a part of history today!
an insightful MP3 interview between Loïc and the award-winning artist, Michael Kutsche for all backers - great motivation for a quiet day at the computer.
an exclusive 48-page photography book featuring a collection of Loïc's best snaps. Your bookshelf will thank you for it.
beautiful giclee prints on 100% cotton rag paper using archival inks - frame it, and be the envy of all your friends.
an incredible 6-inch resin model of a female character from the Binaural series - perfect inspiration for your desk. It'll be cast in a lovely neutral grey tone.
a limited 8-colour silkscreen print of Loïc's RoyNexus6 image, hand-crafted in France. One for the collectors - it's limited to 20 prints so be quick to snap them up.
plus very limited mixed media one-off artworks (approx 20x20 inches) on wood that will be made by Loïc in Los Angeles, for those that want to own a true original!
All tiers include free shipping to the UK, EU and USA. If you reside in a country outside of these, you will need to add a little extra to your pledge to cover the shipping costs - please refer to the shipping details below before pledging to ensure you give the right amount for your pledge option.

This is a mock-up of the 48-page photography book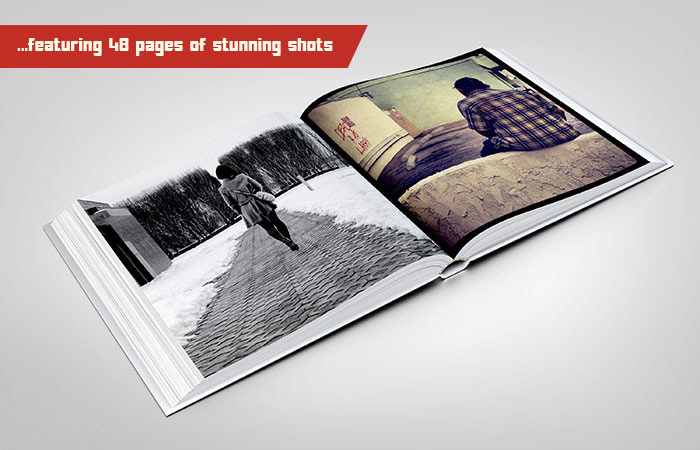 The giclee will be printed on 100% cotton rag fine art paper using archival inks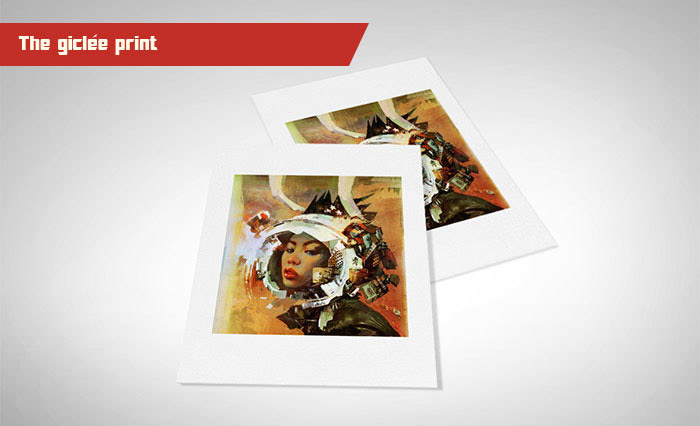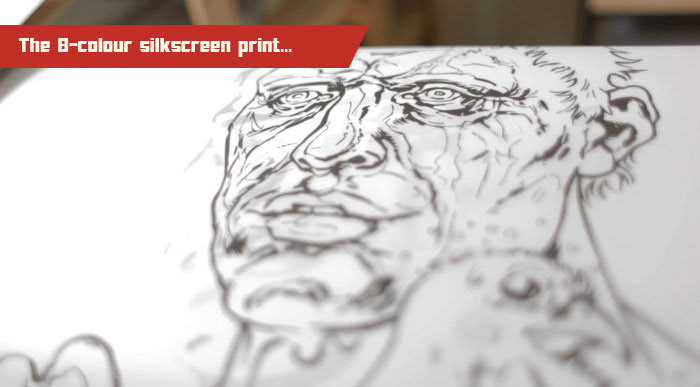 Here's the prototype for the 8-colour silkscreen print (currently in production). Colours may vary to the final print, as it's an organic process.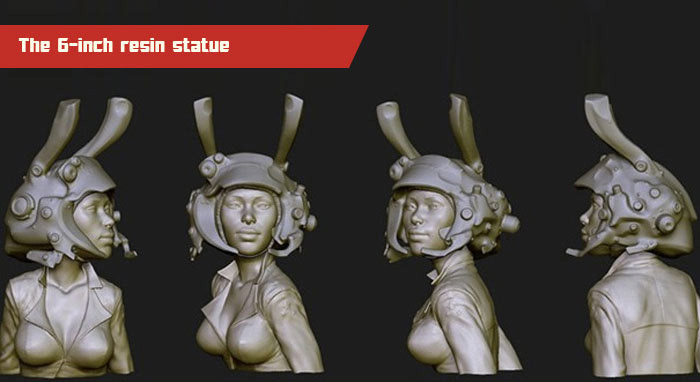 These renders from ZBrush show the work-in-progress model for the resin statue. The final version may differ due to casting requirements
Here is one of Loïc's earlier mixed-media masterpieces. The 3 one-off artworks for this Kickstarter will be new pieces that he will be crafting during this project and will be approx 20x20 inches in size
Hopefully you'll support us in this KICKSTARTER and will find a pledge that fits your tastes.