(watch the video at the bottom of the page)
Let's start by going back in time a little if you don't mind...
September 2013, Portugal.
As I'm about to finish up a presentation of my
photography
work during the THU Worskhop, I decide to make good use of the theatre's big screen by playing an indie video that I had shot a few months earlier : 

Casino lisboa

 (

video below

).
No connection with the casino next door. No connection with THAT Lisbon either for that matter. No. The song is about DIRTY BEACHES ' Lisboa, the one from Maccau.
From day one the music of
DIRTY BEACHE
S has been resonating in me. 
Although there was an official video for

Casino Lisboa

 already, I wanted to give it a shot! 
Equiped with a simple DSLR rig, a couple of actors and two assistants, I shot this black and white video in one night, edited it in one week. Rough, LoFi - somewhat a good fit for that music.
The audience seems to like it and one of the attendees who actually knows Dirty Beaches' frontman Alex Zhang Hungtai gives me his email.
Hungtai is touring in Europe. I will miss the band's gig in Berlin by one day but their next stop is Los Angeles where I happen to live.
DIRTY BEACHES :

Casino Lisboa

(2013)
Los Angeles, Two weeks later.
Hungtai and I meet in a cafe in Silverlake. We quickly agree to collaborate for the next (official) video. There's a song on the album DRIFTER that I really like but the script we'll agree on a few months later requires too much ressources. The project is put aside.
I'm also very busy with my documentary 
GAMMA WRAY
(www.gamma-wray.com) and my day job at the VFX studio.
September 2014. Portugal.
THU workshop again where they premiere my
documentary
to open the festivities. I contact Alex and offer him to shoot in Lisbon where he's been living and recording his last album STATELESS ( although the mixing is taken care of in LA by
Dean Hurley
, famous for his many collaborations with David Lynch, but not only ).  
I have access to the songs and I believe that I know what's going on ; talking to Alex only confirms that

this is likely to be the end of DIRTY BEACHES.
I approach this short film as i would a documentary (again) but with a very strong focus on composition. 
There's very little time for shooting and

I picked up the longest song with a running time of 15 min

. This being said, I have a clear idea of the look and mood I'm after.
After two full days of shooting I pack my luggages, make a quick jump to France and settle a week later in LA.  
The following morning, jetlagged, my suitcases left open on the floor, I'm sitting at my desk, deeply absorbed into the editing already.
Editing

Time Washes Everything Away.
(Los Angeles, Hancock Park, Nov 2014)
        The recording studio is located at the third floor of an almost abandonned Christian School building. Hungtai shares the place with an enginer building synthesisers. At first glance I know I can film here for hours (and I will).
The halway leading to hungtai's recording studio
The room is surreal. An absolute clutter of cables, electronic components, instruments, pedals, amps, computers, a mixing table, an old Fender Rhodes, a beaten up sofa and ashtrays bigger than a bathtub..

.

Wiring and fabric are stretched under the ceiling and on the walls to protect the instruments from the debries falling down from the decrepitated structure. A green plastic bucket is sitting on the floor for the rainy days... 
Through the window, Lisbon, the sea, and an island in the distance : Cacilhas
We start by shooting at the studio. It's raining outside. Actually it's been raining on and off for the past few days which is pretty unique for Lisbon at this time of the year ; from what I heard it didn't happen in 40 years. The day before I found refuge in front of a minuscule grocery store, totally drenched. 
(photo below).
 The rain was pouring
 down so hard that it only took a few minutes for the old paved streets to turn into rivers ! 
Today is far more mellow and I can see the benefit of using this rain anyway. It will make for some moody shots. "

Use what you have

" they say.
After a few hours split between the recording studio, the exploration of the upper floors and the rooftop of the building, we decide to take the ferry and go to that Island, to Cacilhas.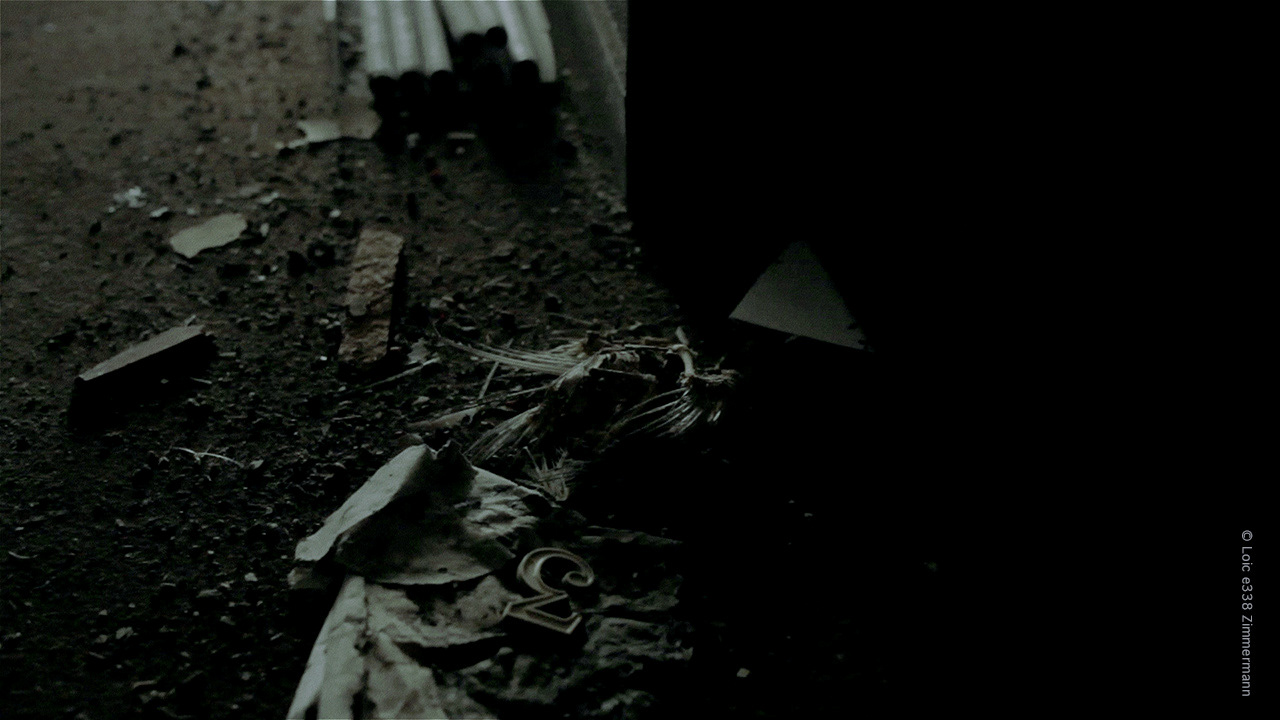 The rain has stopped and the sun is shining through some huge clouds straight out of a Miyazaki movie.
This is an old port. It's pretty much abandonned at this point apart from a few dozen locals living there still. It's a little surreal. Tourists are coming here mainly to see the big Jesus-Christ monument but they usually stop at the end of the official little pathway. We keep walking...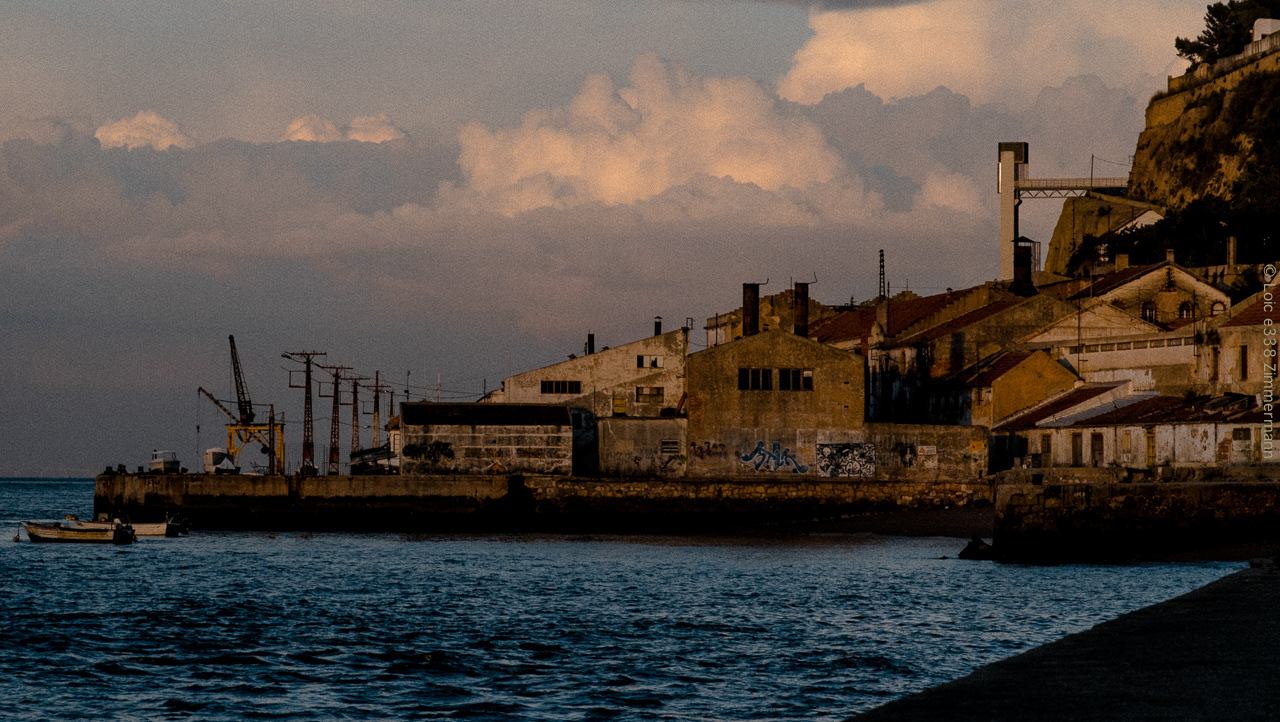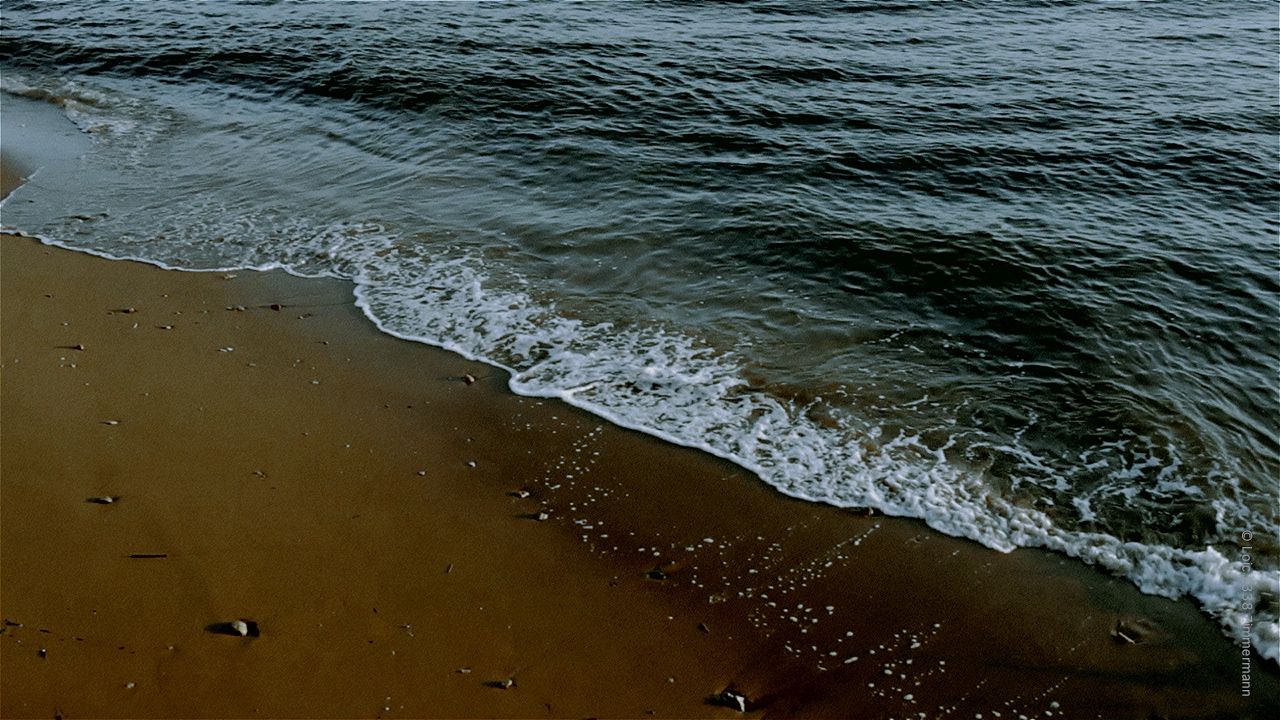 The night is falling, we take the ferry back to Lisbon. We're burnt. I messed-up my knee last year in an attempt at jogging and it reminds me that I should take it a little easier. The rest of the shooting will have to wait untill the next day.
The following day we're focusing on the reccording studio. I want both daylight and night footages so I make a pause until dusk and let Alex work on the score of a documentary for a couple of hours. I'm snapping pictures with my beloved Fuji XT1 and getting my daily dose of social networking.
There's a grin on my face tho'. All instagram and Facebook apart, I'm right here, in this moment. I am witnessing the genesis of some great tunes, sitting at a prime spot, smoking shitty cigarettes and enjoying every second of this wonderful experience.
Minus the cigs, that's what life should be like I think to myself.
The night is falling and we resume the shooting. The focus is on the mixing table and saxophone part. The ambiance in the studio is unique and I understand what kind of thoughts must have crossed Hungtai's mind during those long nights spent playing music here.
We shoot till 11PM and it's a wrap.
Alex Zhang Hungtai in his reccording studio in Lisbon
Since then, Hungtai moved back to Berlin for a bit.
The video ends up with footages of Santa Monica (although there are flashes of it prior to that).
I needed to bring another location to establish the closure with Lisbon (and Europe for that matter). Alex had mentioned a few spots in North America he was interested in.
If Los Angeles wasn't his initial choice, it actually ends up being the next stop for his new musical endeavor under the name LAST LIZARD, for the lizard is tired of the cold !
With this in mind, the video becomes even more biographical.
Funny how things work sometimes.
DIRTY BEACHES :

Time Washes Away Everything

 (2014)
from the album STATELESS
Shot on Canon 5Dm2+magic Lantern
Production stills with Fuji X-T1
Rokinon cinelens 35mm T1.5 + canon 28mm F1.8
Edited in Premiere Pro CC .
Additional software: Audition, After FX
STATELESS / Time Washes Away Everything
Alex Zhang Hungtai : Tenor saxophone 
Vittorio Demarin: viola 
Recorded at ADDAC studio, Lisbon. 
Produced by Alex Zhang Hungtai
Mixed by Dean Hurley 
Mastered by Harris Newman 
Shot and edited by Loic Zimmermann